As we enter into a new year I just want to take the time to reflect on 2014. Overall, it was a fantastic year for the business and I got involved with some really juicy projects. And when I say juicy, I'm talking nutribullet here. There were a lot of highlights and thankfully - not that many negatives. My top three projects of the year are highlighted below.
Hamilton Chase
Coming in at a very high number three of my top projects for the year is the Hamilton Chase Rebranding project. I really love getting my teeth into rebranding a business. But it's not for the faint hearted. A lot of trust is put into you to get it right. I feel privileged to have been an integral part of this project. It wasn't just a new logo but redesigning all of their marketing material, including stationery, brochures, signage and adverts. What a project and what great clients! Honestly, if you're looking to buy or rent in Barnet, check out these people first. They can be found at hamiltonchase.co.uk. They really are top notch property experts. Read the blog.


Redesigned logo

The Edmonton Summer Festival
Oh my days. Where do I start? I had to write three blogs to cover this one. From the bespoke illustration and design/branding of the entire festival to the three day photography fest. I loved every minute of it. Read the first blog.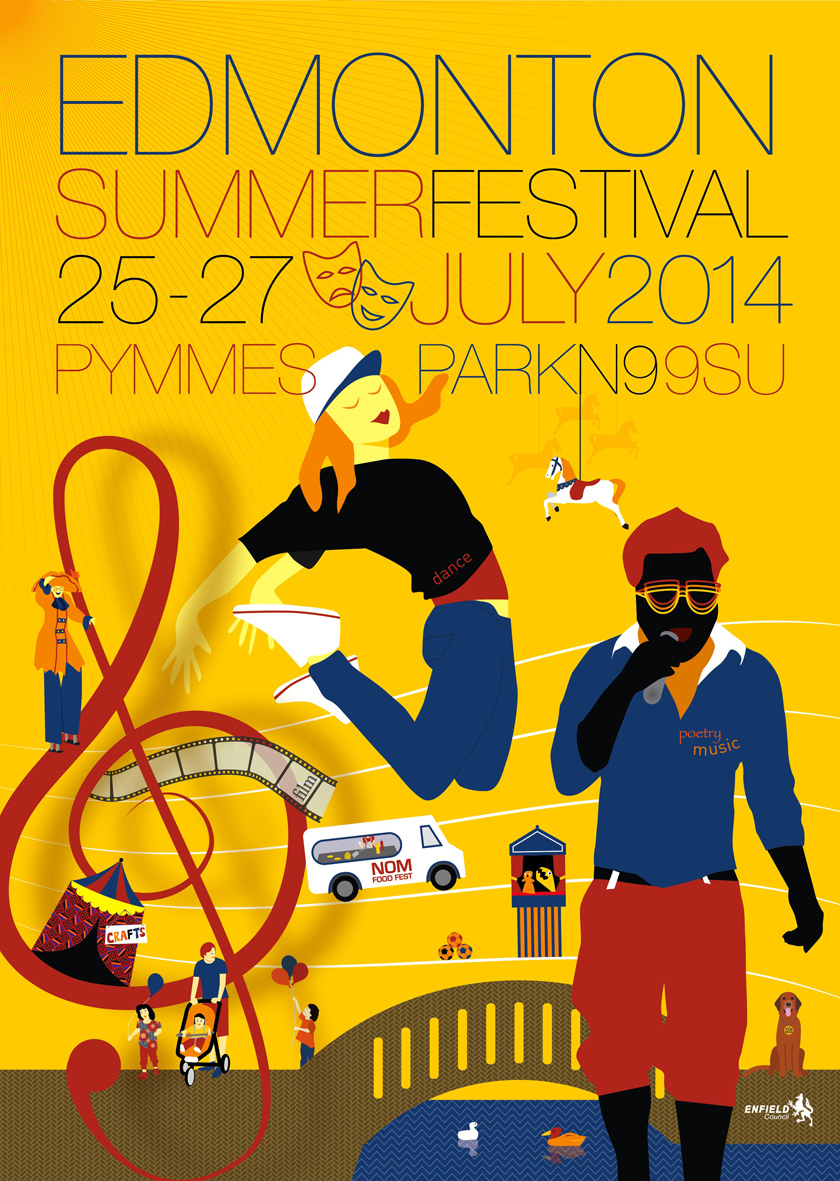 Design & Illustration

The Palmers Green Triangle Clock
Coming in at the top has to be The Clock situated in Palmers Green. What an amazing project to be part of. How many graphic designers can say that they've designed a clock that will be in situ for many years to come? Errr, I guess that there aren't many but my hand is riding high. You can read the blog here.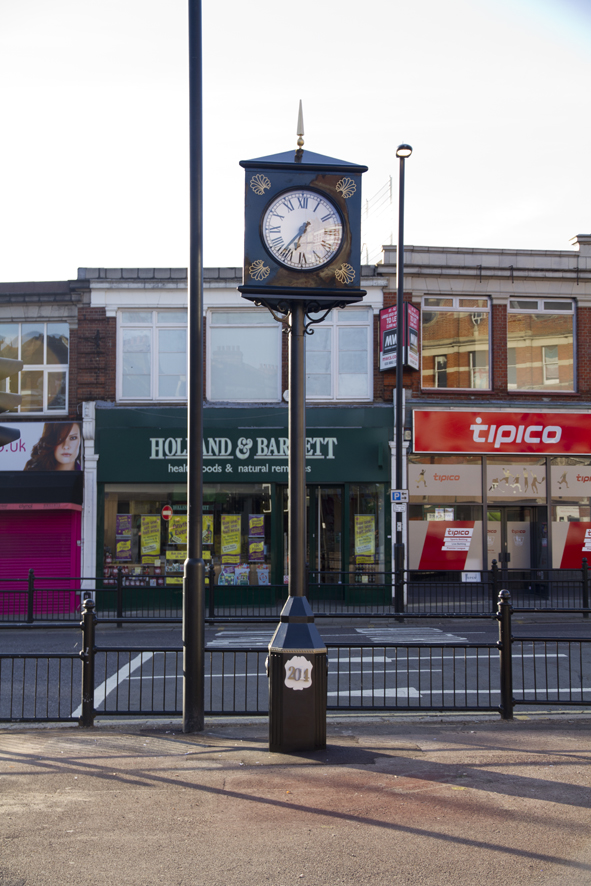 The clock
So there you have it. My top three projects of the year. It's important to note that if you're one of my clients and your project isn't mentioned, that doesn't mean that it wasn't a great project. These ones just had the edge for different reasons.
A big welcome to 2015. Hoping that it's as prosperous and interesting as last year.