Keith Hepburn of Target Tuition Driving School, contacted me last year asking for a rebrand of his business. His plan was to get a new logo designed, business cards, vehicle signage and some new portraits taken. It's been a year long project in the making. Here's a look at how his plan came to fruition.
Original logo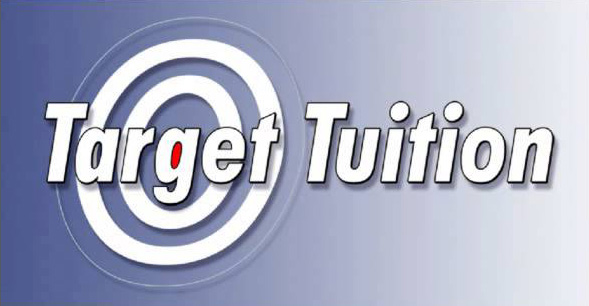 His original logo (shown left) is perfectly okay. It's clear and recognisable but it's a little dated.
Initially Keith didn't want to deviate too much away from what he had already but on the flipside he also didn't want to lose the opportunity for me to do something 'new and great'. So the decision was made to go full steam ahead on a completely different logo.
His no no's were stipulated as:
No 'L' Plates
No arrows
No dart boards
No abbreviations eg. TT
Ok no problem. Errr…so, what do I do now?
Research! I noticed that L plates were used a lot on driving school logos. So was the steering wheel or the (tyre) wheel so I definitely needed something different. It's always good to get a clear idea of what your client doesn't want but it's equally important to get a steer (no pun intended) on what they find attractive.
The Redesigned Logo
I came with a 'negative space' logo. One where it's not immediately obvious that there's a secondary image in the logo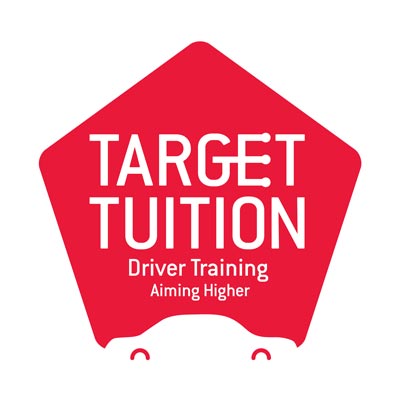 Can you see the almost hidden graphic without me telling you what/where it is? If not, then look again.
The pentagon shape was a way for me to get an arrow (target) into the design without it being a literal arrow. And the E in 'Target' is an obvious…well, I don't think I need to spell it out. Or maybe I do. Can you see the car in the negative space? And the gear stick in the letter E on Target?
Other mediums
I then went on to insert the logo onto other mediums such as double sided business cards where it was Keith's idea to add the appointment details on the back.

Photography
Portrait images of Keith and his car were taken in order for him to promote his business. He's got a great success record of people passing their test. He has a calming demeanour which is a great characteristic to have when teaching someone how to drive.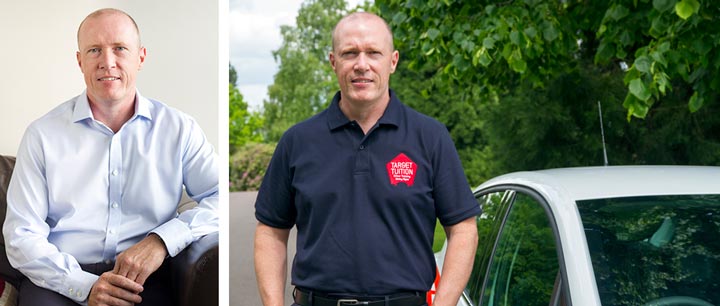 The Car
The sign writing for the car was designed by myself and printed at Sign-Tific Ltd who were also able to provide me with a template for the vehicle. I think the car looks gorgeous. Keep a look out for it driving on the roads in and around Enfield. It really is a thing of beauty. Honk. Honk.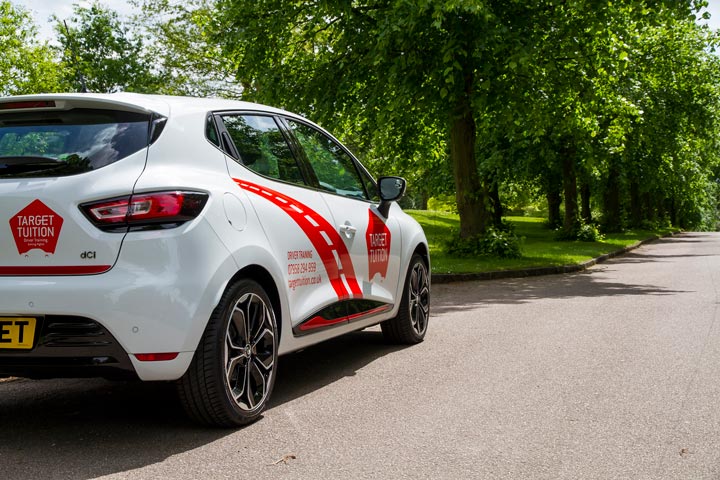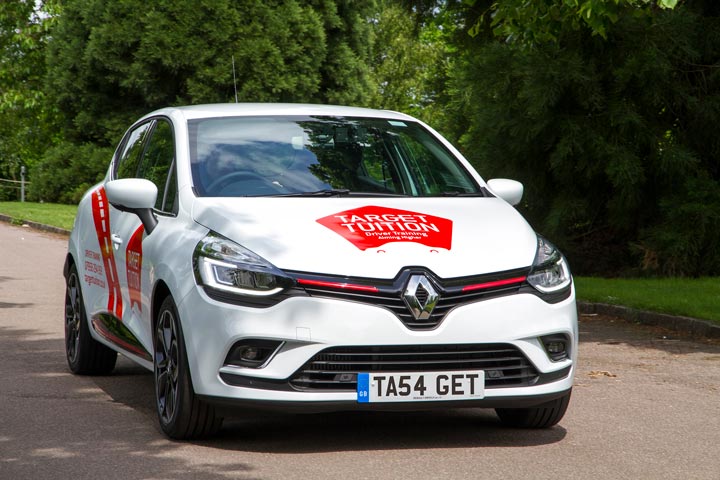 Testimonial
Here's what Keith had to say about his logo on facebook.

Last thoughts
I almost forgot to tell you that when the initial designs were presented to Keith he said: 'I cannot stand red'! He felt that it was a colour that was difficult to read. He's right to a certain extent but it really depends on how the colour is used. But, this red stands out. That car will get noticed. And you know what? Sometimes it's a good idea not to dismiss things straight away. Take a moment. Let it sink in a little. Give it time to digest. And then have another look at it. Thankfully this is exactly what Keith did and now he has a logo that he's really proud of. To find out about more about Keith's services and what he can do for you, take a look at www.targettuition.co.uk or give him a bell on 07958 294 959