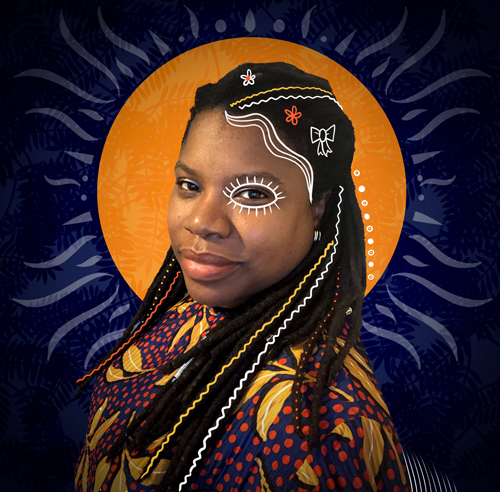 Hi, I'm Kareen Cox. I'm the face at the forefront of the business. I'm the designer, the photographer and the illustrator. Some people call me a 'Jack of all Trades' but believe you me, I'm skilled in all of them. I'm a graphic designer first and foremost as this is what I have been doing for the past 20 years. Magazines, books, brochures, logos, leaflets, flyers. I'm experienced in producing them all. I adore photography and offer this as a professional service for my business as well. I love taking portrait shots but I'm equally good at product photography as well.
So why choose me?
I truly believe that it's important to like a designer's previous work before you commission them. If you don't like what they've done already, it's highly likely that you won't like what they're going to do for you. I hope you like my work but if not, then it's probable that I'm not your type of designer. And that's absolutely fine. Every designer has their own style. You just need to find someone that is your type of creative.
So what's my history?
I started work in my first 'proper' job at a printers in Covent Garden back in the nineties. After finishing my degree in Design and Media I got proactive and sent my cv off to around 50 printers and agencies in London. Even then I was a perfectionist. The job centre photocopied them for me but I complained and said that there was no way that I could send them out as they were all crooked and would reflect badly on me as a designer. They gave me control on the copier and I did them myself. A couple of weeks later I followed up on a few of them and struck lucky. One of them needed someone and that person was me! At that printers I learnt all about colour, paper and typography in the real world. It was an eye opener and an invaluable first job.
My next job was in a publishing house producing magazines and books. I am a layout Queen and can spot a grid misalign from a mile off. I still, to this day, feel that my layout skills are my strongest design trait.
Since then I've worked in an in-house design studio and a design agency. I've worked on large scale campaigns for big corporations; smaller campaigns for public sector organisations and enjoy being an integral part of when small businesses start up and need branding.
Finally
I love what I do. I love the variety of the work that comes my way. I enjoy conversing with the clients. I adore creating something from scratch and seeing the final end result. And when it's all done and the client's happy – knowing that I've done a good job. That's what it's all about. Keeping a smile on your faces so that I can keep mine.