Another client bites the dust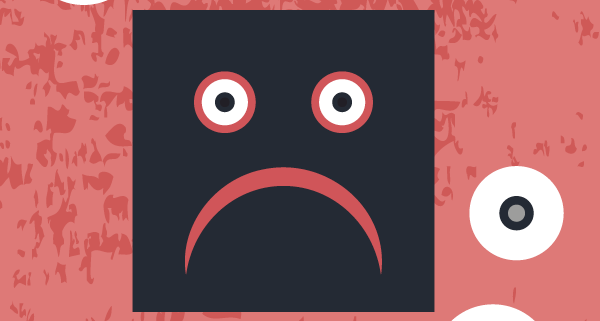 I agonised over whether to write this post. Well maybe not agonised but I certainly did hesitate. A lot. It's bad news to lose clients. Right? It doesn't reflect well on you as a business. Right? Well…actually, I've changed my tune on this one. Losing clients isn't all bad news. And here's why…
---
Back in 2016, I lost two clients in 24 hours. Yeap…two! But there's a plethora of reasons why a client may not require your services anymore.
Your work is shite
Yeah I said it. If your work is shite then maybe you deserve to lose your clients. Or maybe you don't understand their requirements or you're not paying attention to the small things. Why should they pay for your services if you're not delivering quality work? Maybe you think your work is quality. My moto is 'self praise is no praise'. If you're not getting good feedback from your peers and clients then you're probably in the wrong field. This would definitely be bad for business. Luckily I've never lost a client due to this reason. If I did, then I may as well hand in the towel now. But I'm not going anywhere.
Budget
They can't afford you. Some people think I'm cheap. Others expensive. Yes, I do have different price levels for different types of business. If you're a large multi-national company used to paying high fees then I'm not going to come in at £200 for a 40 page book. They'd see that as being really cheap so would assume that the work is not good. So the price goes up. On the other hand if you're an individual wanting a book designed then I generally discount the price. When companies are down sizing or trying to save costs, their marketing budget is generally the first to be slashed. But don't worry – if  you've produced good work for them in the past – chances are that they will be back when their finances improve.
In-house design vs Freelance

Similar to the one above, they need to save costs. They've got so much work on that it makes sense to hire someone to do the design in-house and pay them a lower rate than a freelancer would charge. This is my one. I was doing a ton of work for a client and the bill was getting on the large size. They thought it would be more cost effective to hire someone to go into their offices for a few days a week and as much as it pains me to say it – I agree with them. I'd written their branding guide, designed new logos for them and did a helluva lot of graphic design and illustration. I'd had a hand in the design of their two websites and photographed their old documents, properties and was there for their launch event. It was an amazing project to be part of and I've got an amazing portfolio of work to show for it so I really can't complain.
Generally speaking, a company pays an agency around £10-20k (I don't charge anywhere near this fee) to design their logo and write their corporate branding guidelines. This details what fonts should be used, the colour palette, how to use the logo, the type of images to be used and so on. Once all approved, the company can then go to any designer with these guidelines, in the full knowledge that (if their guides are cohesive enough) their marketing material will be designed in such a way that will be instantly recognisable to the general public. That's the beauty of having corporate guidelines written and this is what I'd done for this client. But they own the guidelines. If their new designer wants to change elements of the guidelines then that's their decision but it could be detrimental to their brand. Especially if it's in its infancy.
Your contact leaves
The company think they can do it themselves. Yep…this is my one as well. And again, it boils down to finances. My contact was made redundant and I was well and truly left high and dry. The organisation have Publisher on their PCs and everyone's a designer right? So they've started doing things themselves. But… just because you have the software doesn't mean that you know how to use it properly. I mean, I own a drill but darned if I know how to insert the right size raw plugs and put up a shelf straight! It's only when they send a large job to print and it comes back wrong that they realise that it's probably a false economy not to hire a professional. But it all turned out really well for me in the end as my contact got another job within a couple of weeks and I'm now doing work for their new employers. Result!
New person on the block
When a new marketing person starts there's bound to be changes. They may want to use their own designer. In this case, you haven't got a chance in hell of ever coming between them – unless…something goes awry and the relationship flounders or there's an overflow of work, in which case you may get a look in. They've probably got your details already so you can either wait for the phone to ring or get pro-active and write them a little note to say that you're available and would love to help.
So all in all, it's not always your direct fault that you've lost the client. What I've learned through all of this is that when you have a blip, just wait for the bounce. It's gonna come and you'll wonder why you were worried in the first place.
And another thing…
Experience has shown that the client who wants to break contact with their designer sometimes feels awkward about telling them. They umm and they ahh or just go very silent. They stop communicating. It's probably due to the fact that they don't know how their designer will react. Will they mess up the artwork on purpose just before it goes to print? Will they be vindictive and say nasty things about them on social media? Will they be difficult if they need some files sending over? Honestly, this rarely happens (and if it does, the designer is an idiot). More often than not, the designer is no fool and generally wants to stay on good terms with all of their previous clients. All I'd say is just be upfront with them. They appreciate being told exactly what's happening without having to ask the question. It's good etiquette and it shows that you still respect them and value the work that they've previously done for you (that is of course, if their work isn't shite).
https://www.absolutelykareen.co.uk/wp-content/uploads/2023/04/article-clients.png
600
600
Kareen Cox
https://www.absolutelykareen.co.uk/wp-content/uploads/2023/07/AK-logo-update-white-1030x149.png
Kareen Cox
2022-06-30 17:14:43
2023-05-22 17:59:48
Another client bites the dust