The Palmers Green Triangle Clock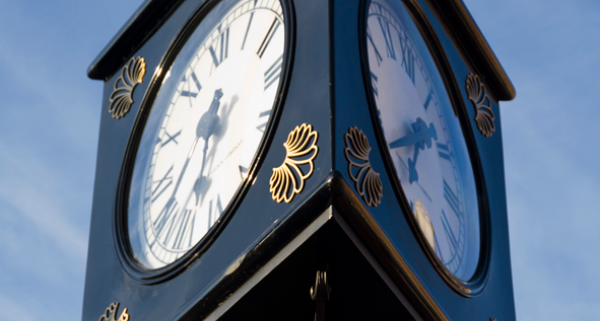 Late last year I heard via a friend that the Palmers Green Association were looking for a a skilled person to design a clock for The Palmers Green Triangle, N13 – situated in the middle of a bustling shopping area used by residents and locals alike. She'd recommended me to the Chairman of Green Lanes Business Association and Palmers Green resident – Costas Georgiou.
Now, let's get this straight, I'm a graphic designer who designs logos, brochures and other printed material, so designing solid structures like this is definitely not my forte and I can honestly say that I nearly ran a mile in terror at doing something that I've never done before. You see, if I do something, then it can't be half baked. I have to give it my all and what I knew about designing structures was absolutely zilch. But there's that saying: 'Feel the fear and do it anyway' so I went for it. After all, if you don't push yourself then how can you improve?
Background
Costas was keen for the area to have an attractive focal point and had the idea for the clock 18 months previously so applied for funding via the Enfield Residents' Priority fund. I therefore entered this project quite late and there was no time to lose. Costas had fairly definite ideas about the route that he wanted to go down and thankfully I thought his ideas were great. I took the project on as I knew that we could work well together.
Inspiration
The brief was to take the architectural features from up above and bring them down to eye level so that they can be enjoyed by the entire Palmers Green community. The clock wouldn't be the traditional four sided clock but would instead feature only three faces to link in with the aptly named Triangle island where it would reside.
With the skill and knowledge of Dave Plummer from Triangle Metal Works (based a stone's throw away from The Triangle), I came up with an initial design which was quite bold. He gave me rough dimensions of how tall the clock should be and general knowledge of materials that he would use. The first design featured quite a large octagonal base with typography that was inspired from the numbers above the HSBC bank doorway. Here is the first design along with the images that inspired it.
There are seven main features that I focussed on.
1) The shell detail at the top of Triangle House.
2) The octagonal shaped column detail which joins each building to its neighbour
3) A scroll pattern – which is prevalent in many of the buildings within the area.
4) The 1904 typographical design from the HSBC building will be replicated to say 2014.
5) The ribbed column detail will appear on the four narrower sides of the base.
6) Two floral details will appear on two opposing base sides.
7) Lastly, the clock face will be three sided – to represent The Triangle.
In the press
The clock got a few column inches in The Advertiser newspaper and Palmers Green Life magazine and little old me actually appeared in it. 'Oh no you didn't,' I hear you say. Oh yes I did. Take a look below! Oh, and that's me on the left!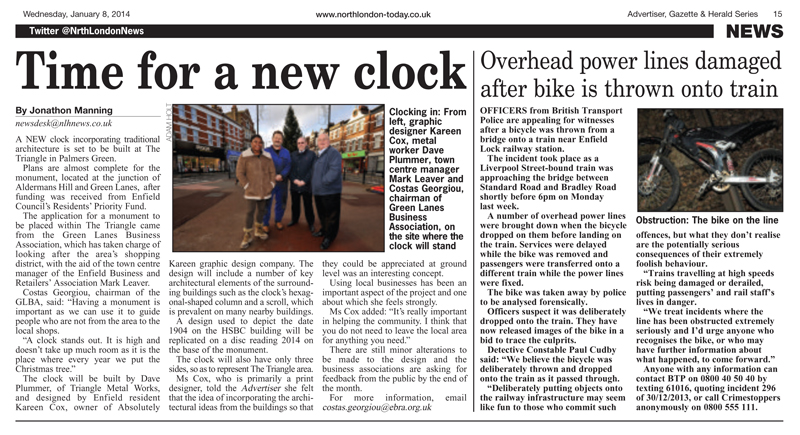 Planning permission
Later, myself, Costas and Mark Leaver (town centre manager) would visit Hawkins clocks (based in Peterborough) as they would be the people who would provide the actual three clock faces.
The clock design went through a number of changes due to planning regulations. This resulted in the largish base being made fairly small and the design features being positioned much lower down than originally anticipated. So instead of being roughly at eye level, you now have to bend a little to see it. Not ideal, but you can't always have everything that you want. After five months of designing, getting opinions, public consultations, making changes and alterations to the measurements, we finally get the rubber stamp on Wednesday 23rd April. It's a good day.
 Installation
Installation finally took place on 1st July 2014. I missed the construction and initial first look but went down to see it at the crack of dawn (6.31am to be precise) the next morning to take some photos. Hawkins Clocks have done an amazing job with the clock faces and surround. It looks so classy. Truth be told though, I'm a little disappointed with the fact that the gorgeous 2014 typography design which I did was simplified at the last minute due to time constraints. And the leaf detail, whilst similar, isn't exactly the same. I'm still hoping that they can salvage the design somewhat. The overall look is good though. What do you think?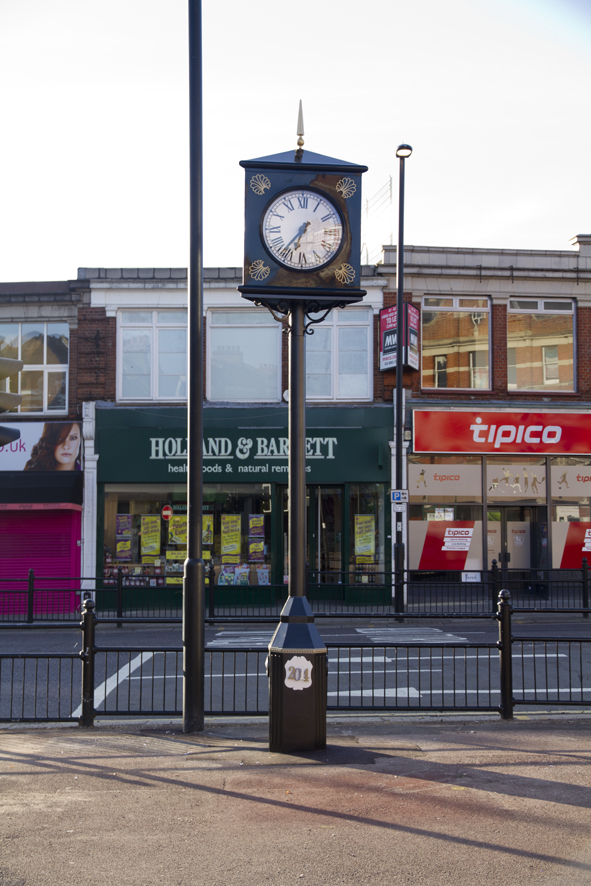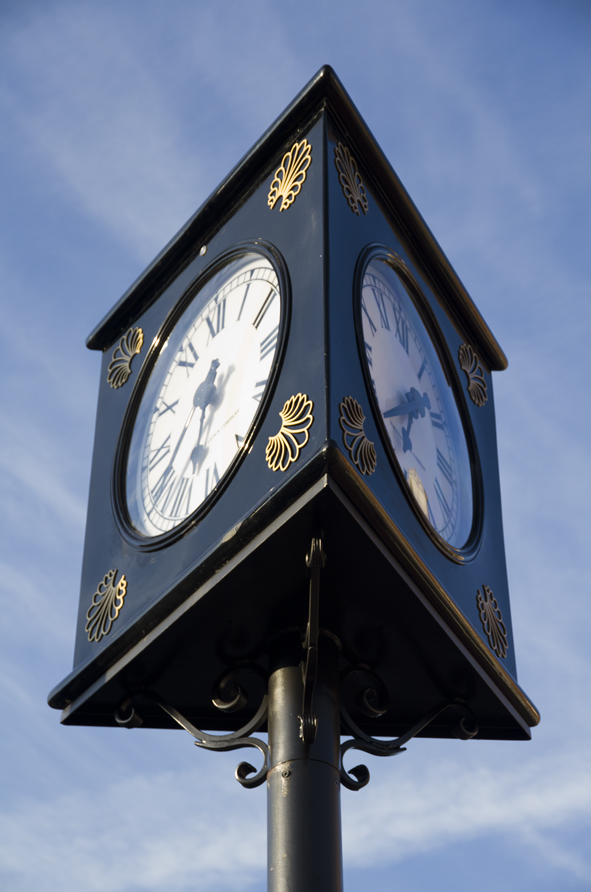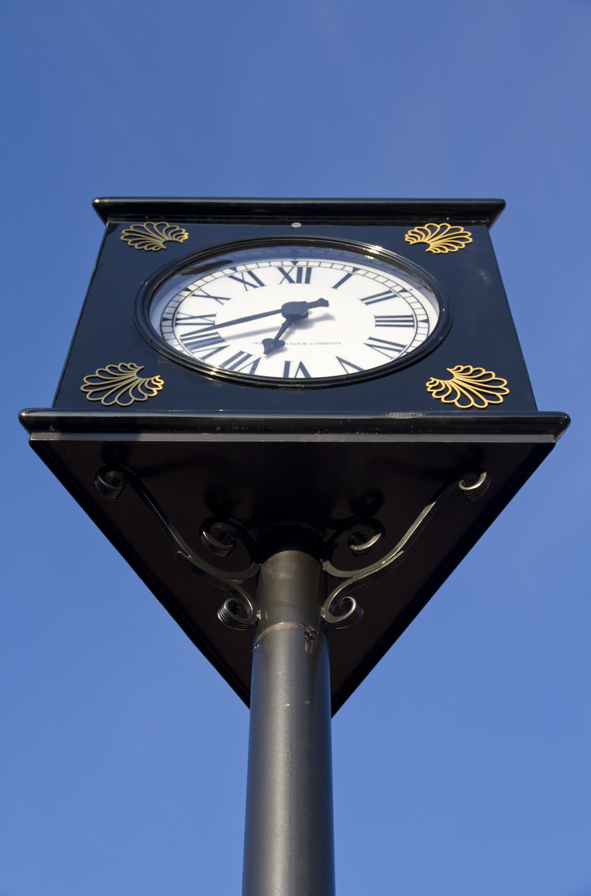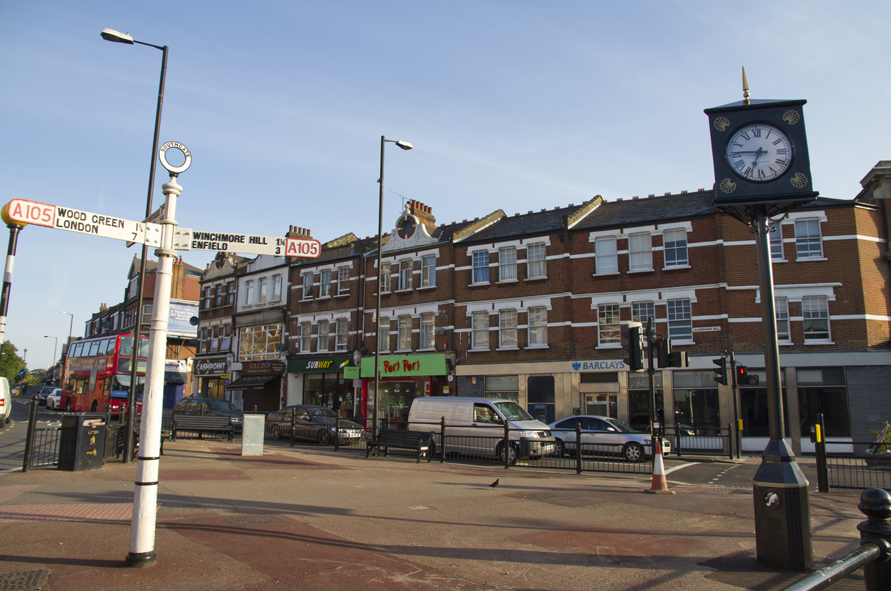 Thanks
I feel so proud and privileged to have been involved in something that is going to be a prominent feature and landmark for Palmers Green. And to have been an integral part of a structure that will long out live my time on this planet. That sure is something to show to the grandchildren! Thanks to the Palmers Green Association for trusting in me to do a good job for them. Huge thanks to Costas Georgiou who took a chance on me. He truly had no idea if I could complete the project successfully. When I told him that I'd never done anything like this before his response to that comment was: 'Oh dear!'. And lastly, big, big thanks to Gonul Dogay who recommended me! Referrals are a huge part of my business and what keeps me going. Without you guys, Absolutely Kareen would truly be twiddling her fingers. Big love x
https://www.absolutelykareen.co.uk/wp-content/uploads/2023/04/article-palmers-green.png
600
600
Kareen Cox
https://www.absolutelykareen.co.uk/wp-content/uploads/2023/07/AK-logo-update-white-1030x149.png
Kareen Cox
2014-07-02 19:39:10
2023-05-22 17:56:51
The Palmers Green Triangle Clock